Build Strength And Stay Safe With Our Self Defense Training
Don't wait until it's too late to learn valuable Self Defense skills with the help of professional instructors and a proven system of training. Join us at Dave Hopkins Kung Fu San Soo for the best Self Defense Classes in Riverside and prepare your body and your mind for the real-world threats you may one day face.
Our San Soo system offers men and women of all ages and experience levels Self Defense training that features cutting edge strategies adopted from law enforcement and Navy Seals training.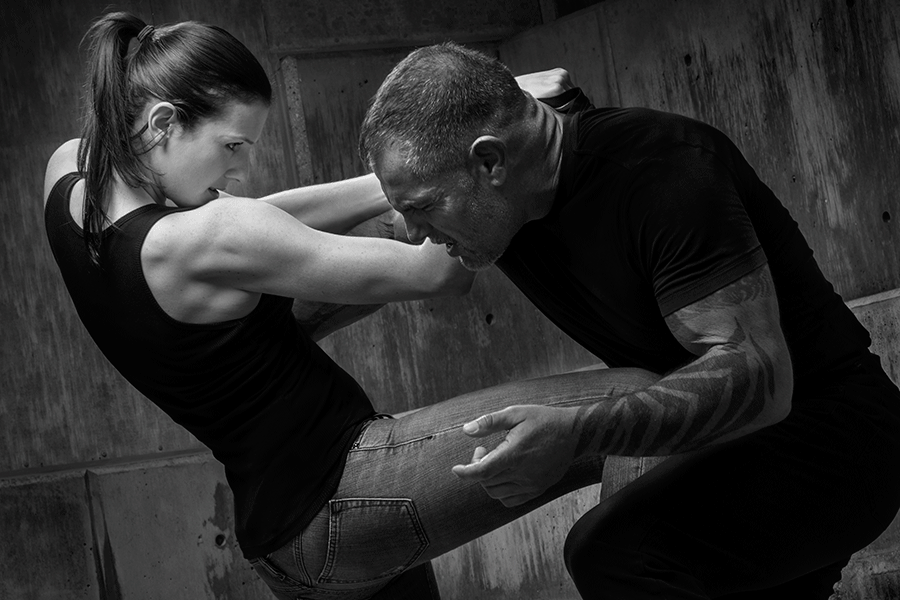 Learn To Strike With Any Part Of Your Body Through Our Self Defense Training
Real world altercations don't allow for a lot of time wasted. You won't be able to draw on long, slow techniques taught in traditional Martial Arts systems. Instead, you'll be forced to use what you can to take down an opponent. With our Kung Fu San Soo Self Defense Classes, you learn to strike with your:
Plus, you'll learn how to take down an opponent, how to choke and subdue an attacker, and how to block strikes and attacks from any direction.
Boost Your Fitness While Learning Every Day
Our Self Defense Classes are built for a wide range of adult men and women. But no matter what your fitness and experience levels are, you're sure to enjoy incredible benefits from our high-energy self defense training.
Boost your:
Strength
Agility
Speed
Flexibility
And enjoy peace of mind daily knowing you are learning the most effective system around to keep yourself and your loved ones safe.
Sign Up Today For Dave Hopkins Kung Fu San Soo Self Defense
Don't miss out on the best Self Defense training in Riverside. Join us today at Dave Hopkins Kung Fu San Soo and take your training to the next level. To get started or to request more information, simply fill out the short form on your screen now and a member of our staff will be happy to help!